Welcome!
Enya is a very magical musician from Ireland. Although she only has five major albums released, her music has traveled to all the corners of the world and has become quite popular. She has won two grammies so far. It is true that Enya lives a life behind a shrouded veil, but with the release of her latest album, Paint the Sky with Stars, she has gained more attention and a larger audience. Her music is different from all others. There have been many attempts at reproducing the magical sound that is Enya, but nothing can beat the real thing. To me, Enya has written a song for every type of mood; from sad to joyous to bitter anger. The lyrics behind these songs also have special meanings, and I hope to put up my interpretations soon. Please bear with me as this page continues to grow. Enya is Everywhere.

JoNathan (#38)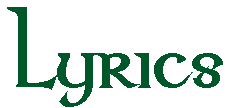 [Lyrics]


The Sun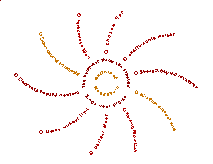 A Jewel,
That which the Moon beholds,
Is any simple jewel of
Silvers, Gems, and Golds.
But all the Jewels in the World
Can do all but replace
The actual substance
In this Time and Space.

Conjure It up from
The life-breathing Ground.
Beauty on Earth
Is the sweet Music of Sound.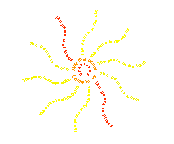 And those who make this wondrous art
Can only know
The absolute Joy
Of a glowing Soul.
The Sound of Music
JoNathan
---

The Enya Unofficial Homepage
Highly recommended; a huge wealth of information here.
The Enya Discography
Also highly recommended; very complete discography.
The Official Enya Webpage
Enyaís publishers, Reprise Records.
Angeles! The Enya Website
A colorful Enya webpage with unique merchandise.
Derek Gomezís Enya Midi Archive
Many different original Enya midis here.
---
---
have visited this site since February 1, 1998.

Counter provided by WebTracker.

If you would like to sign my guestbook, please go to my main page by clicking the house below. There, you will find my guestbook. If the need arises, I will place an individual guestbook for my Enya page.

Return to the central chasm.
---

Please do not copy work from this page unless

permission

is granted from this day and age.

---
Any contributions, suggestions, etc. are greatly welcomed. Please send to

JoNathan

.

Special thanks to the following:
Several images taken from the Celtic Art and Illumination webpage.
Also, soothing images provided by the Earth Echo webpage.
---
Copyright ©1998 by

JoNathan

. All rights reserved.